Tampa Bay may just be the most dog-friendly place in the world. With hundreds of pet-friendly hotels, restaurants, breweries, and 16 amazing dog parks and beaches, it truly is a pet paradise. Take your dog along as you explore this amazing area!
Looking to grab a bite to eat or maybe try out a craft beer or cocktail? Well grab your dog and hit these local spots!
Mutts and M
artinis -

Opening May 2023

2900 Central Avenue, Saint Petersburg, Florida 33712

Featuring St Pete's high end sports bar and the first and only Doggy splash pad!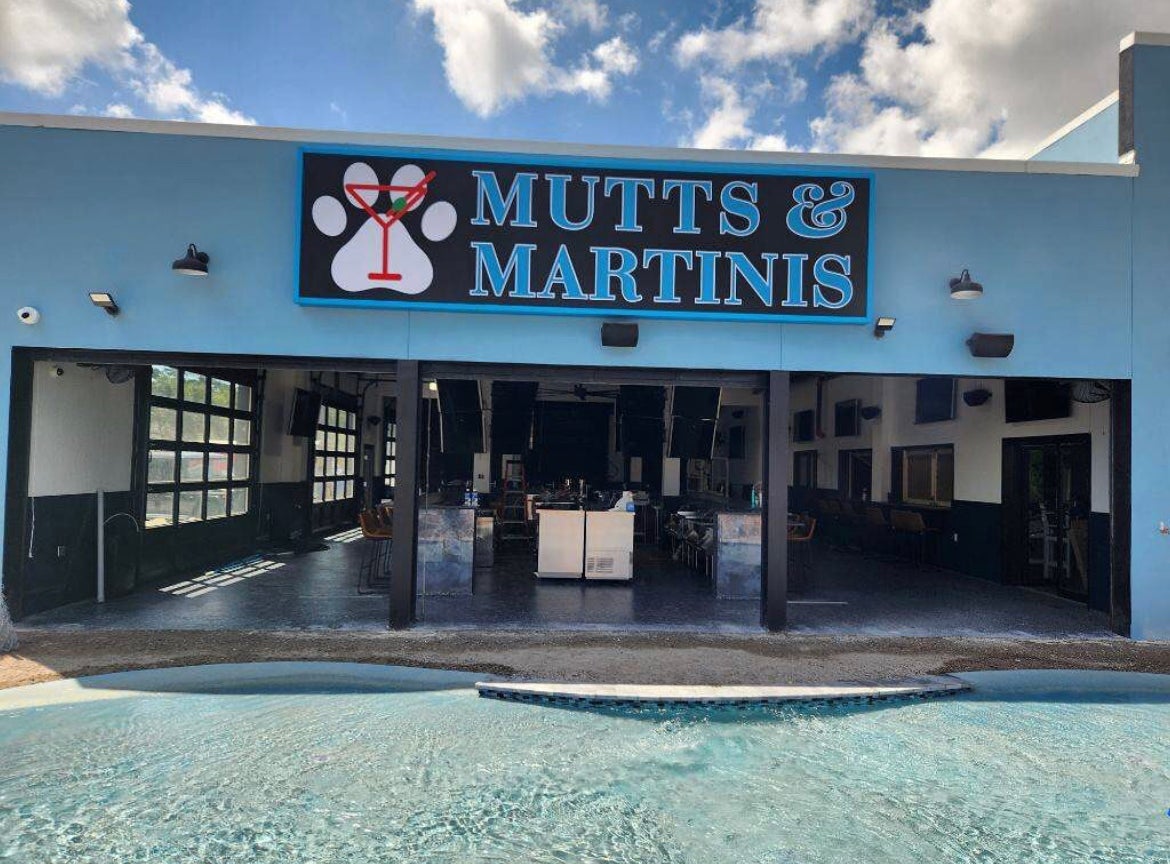 St. Petersburg, already the nation's most dog-friendly city, is about to become even more accommodating. Summer can get pretty hot in Tampa Bay, but your pup still loves being outside! Why not grab a martini and let your dog cool off on the splash pad! Human customers will be able to enjoy a full selection of beer, wine, and liquor, with some of the cocktail names being dog-related. Opening this spring, Mutts and Martinis features a high end spots bar and the area's first and only doggy splash pad. It's like a dog park but with drinks and a mini water park for your best friend.
More info: https://muttsandmartinisoncentral.com/?fbclid=IwAR3jeSVkBlG37kXBocpecpsvMyEq7URLLI_FGHgyUWznZ4vMAcfG3euS1CY
The Dog Bar
2300 Central Avenue, St. Pete, Florida
Dog Bar is a unique combination of an off leash dog park and a full service bar.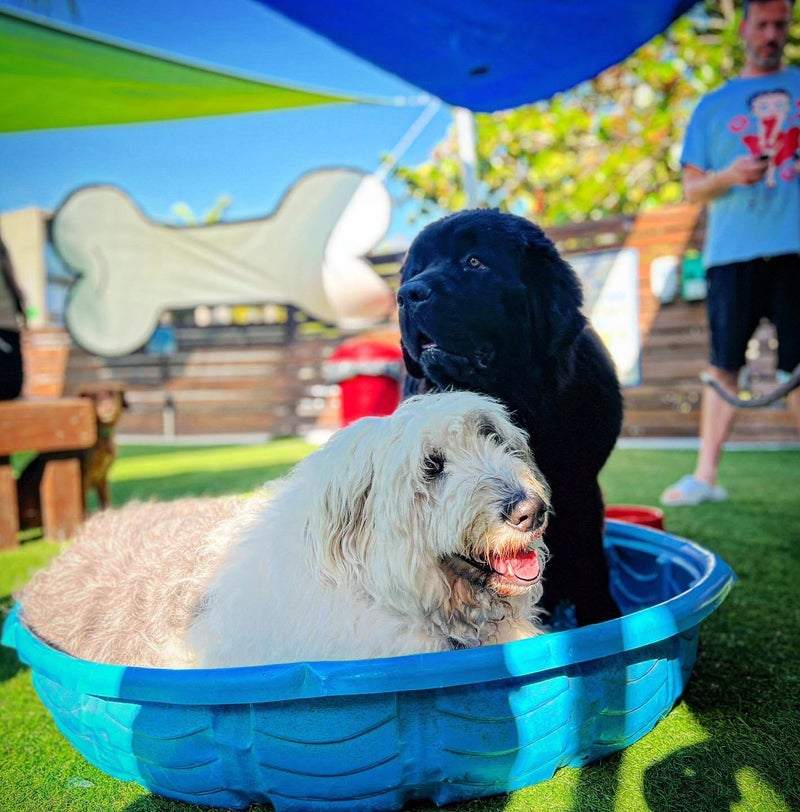 The concept is all about the dogs and doggy patrons are required to have a membership. This helps ensure all of the pups are healthy and nonaggressive. The dog park boasts over 4,500 square feet of fenced off leash fun and is designed with Astroturf for a cleaner and more comfortable play surface. The off leash area entails a Dog Park supervisor, known as a "Wooferee" during peak times to ensure that all members have a safe, fun experience. Relax and enjoy!
More info: https://dogbarstpete.com/
Salt Shack On The Bay
5415 W. Tyson Ave., Tampa FL
A waterfront restaurant offering seafood, tropical cocktails and outdoor seating for you and your doggo.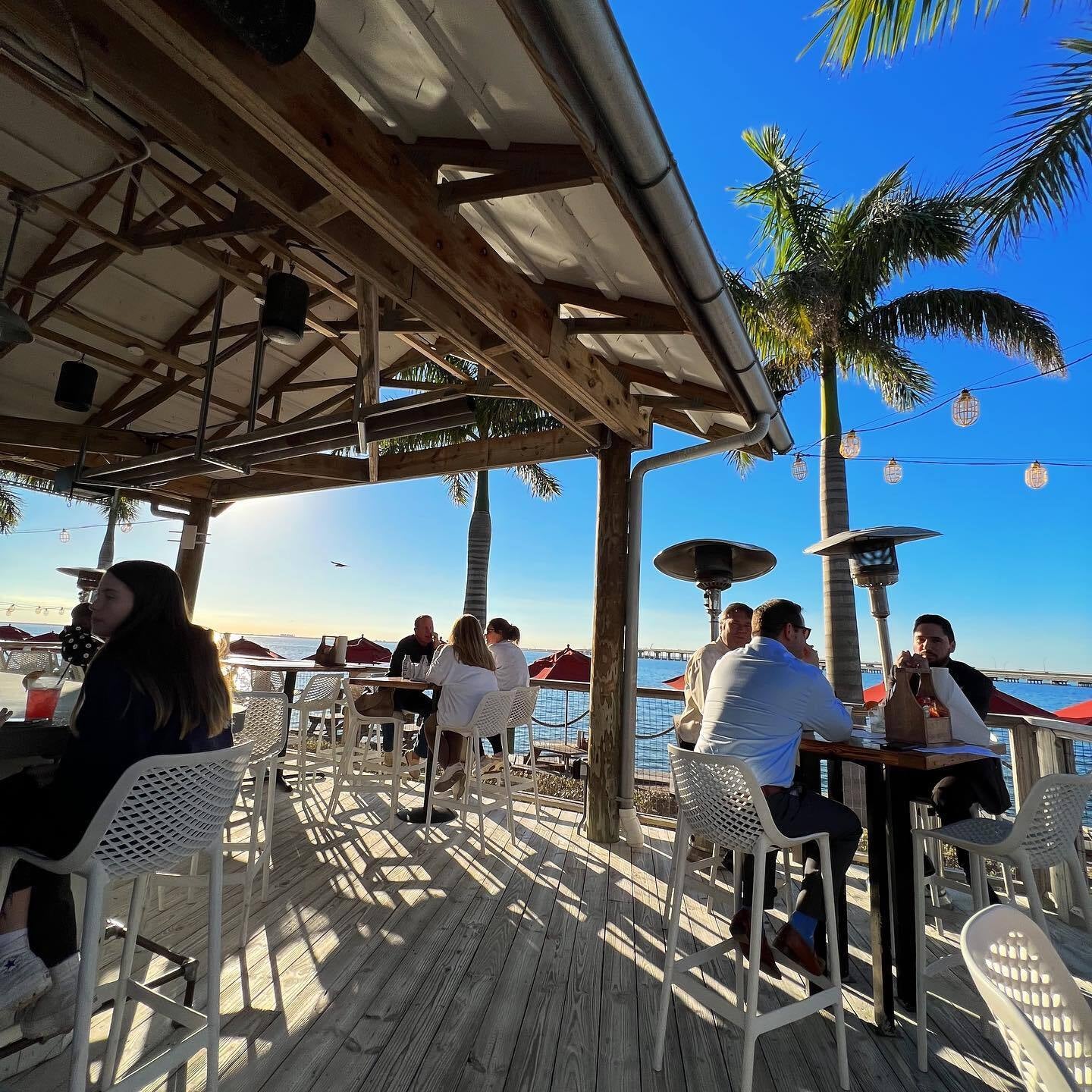 Salt Shack On The Bay welcomes man's best friend at their pet-friendly waterfront restaurant. Enjoy fresh seafood dishes, fun tropical cocktails and outdoor seating with a view! You can even catch a sunset here! Tampa Bay is smoking hot so complimentary water bowls are given upon request. Kick back and enjoy the view!
More info: https://salt-shack.com/
Pups Pub
2202 W. Kennedy Blvd., Tampa FL 33606
Pup's Pub is Tampa's unique indoor and outdoor off-leash dog bar.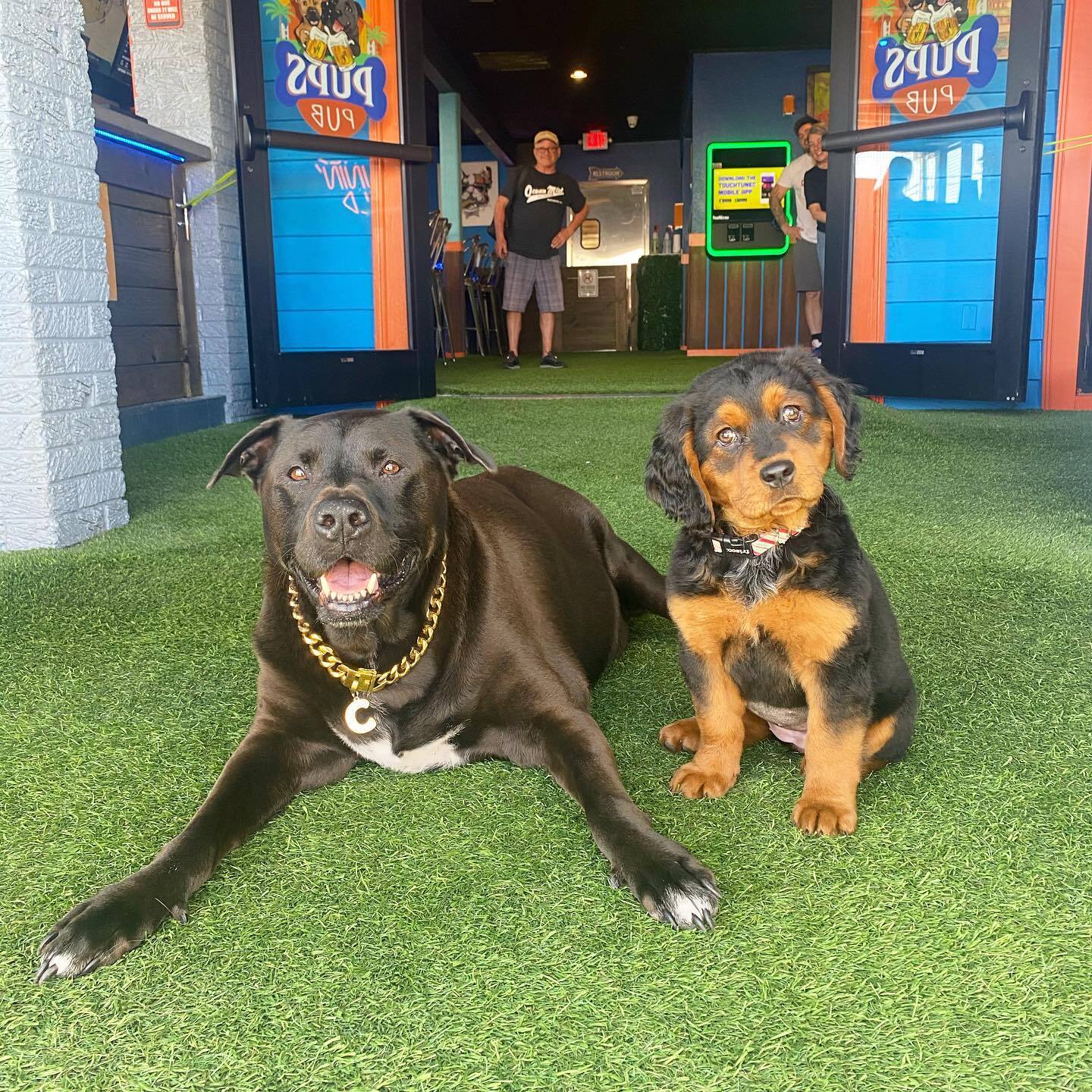 This pet-friendly bar features a rotating lineup of food trucks, handcrafted "dogtails," and a full-liquor bar so there's always something new to look forward to! Just be sure you dog is up-to-date on rabies and parvo vaccines and spayed or neutered if they are over a year old. Go make some new friends! And not to worry - there's air conditioning inside, fans outside and an endless supply of water to cool down your pup!
More info: https://www.pupspubco.com/
Datz
Locations in Tampa, Riverview and St. Petersburg
Serving all meal courses on a dog-friendly patio.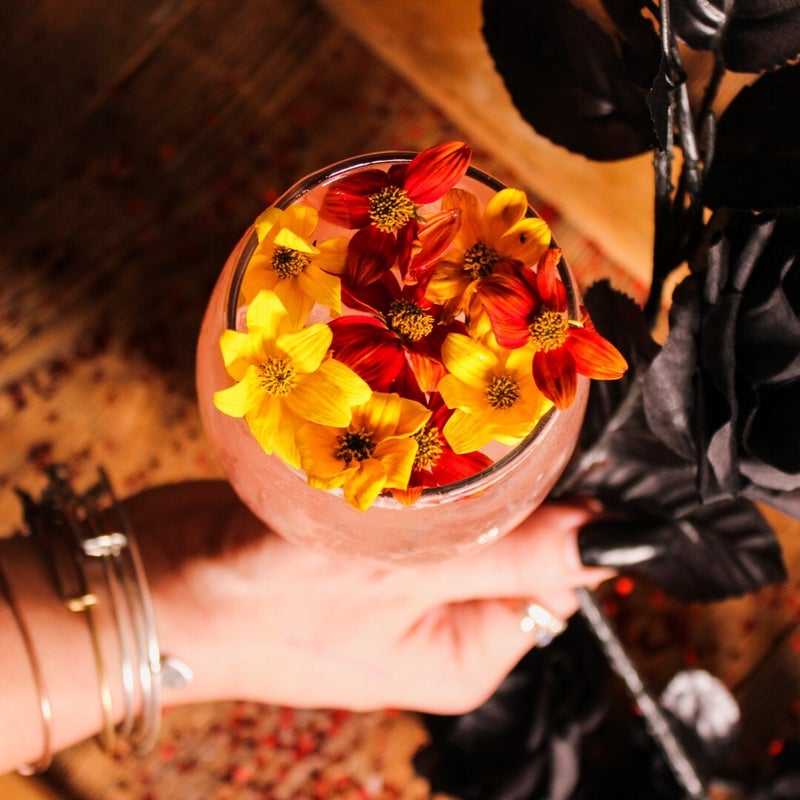 Datz is a local favorite for casual breakfast, brunch and dinner. The menu offers a wide variety of food and drink along with a dog-friendly patio. Known as a lively American gastropub providing updated comfort food & craft brews, plus gourmet groceries.
More info: https://www.facebook.com/DatzTampa/
Olde Bay Cafe
51 Main Street, Dunedin, FL
A marina restaurant with mostly outdoor seating.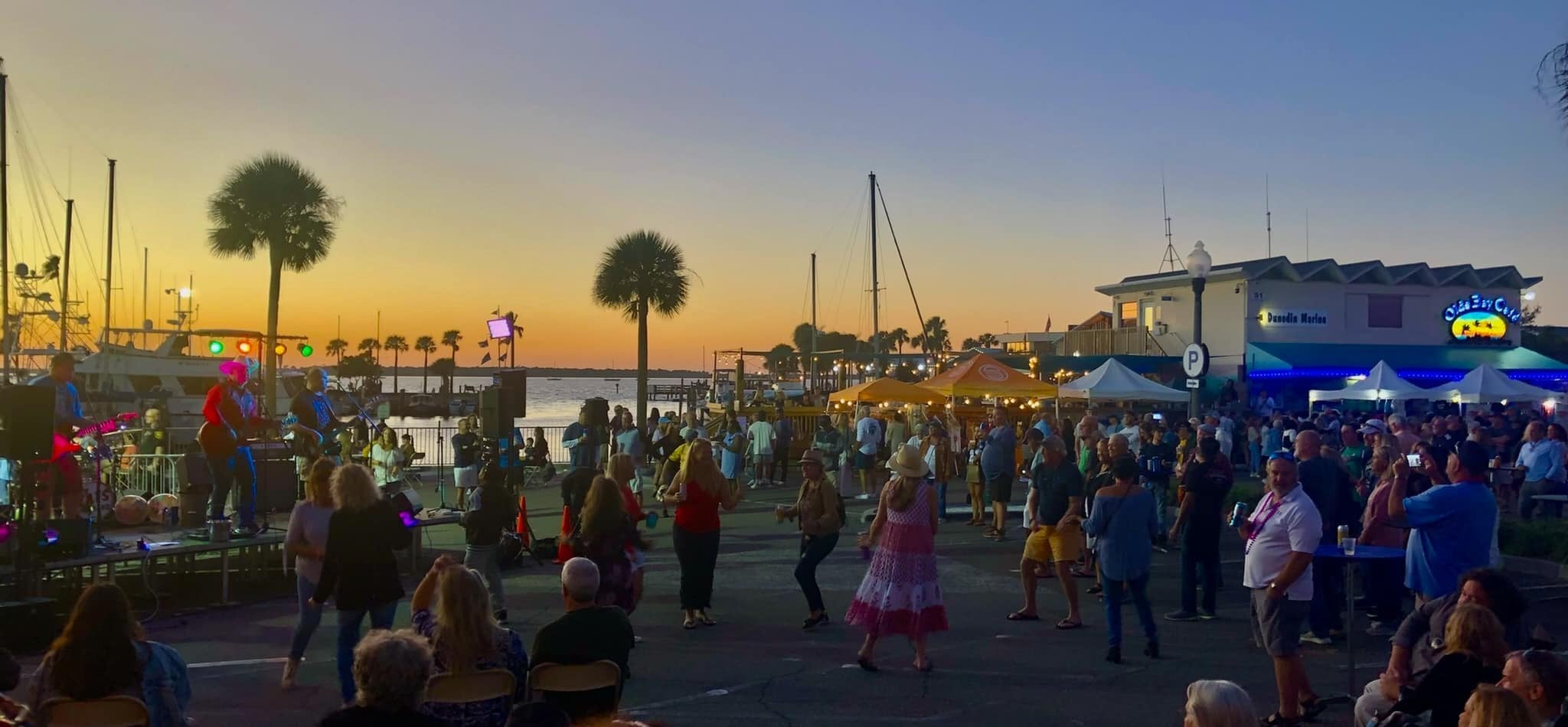 Serving up amazing sunsets, marina views, and fresh local gulf seafood favorites. Is the marina more your scene? Well you're in luck because Olde Bay Cafe is a widely popular restaurant in downtown Dunedin that is right on the water! Bring your pup and keep your eyes open. You will probably see a dolphin or two. Enjoy local craft beer while enjoying peel n' eat shrimp, fish tacos, crab cakes, sandwiches, wraps, salads and soups.
More info: https://www.oldebaycafe.com/
Tampa Bay Brewing Company
Two locations in Tampa.
Laid-back taprooms with a constant rotation of pilot and seasonal releases, plus year-round favorites.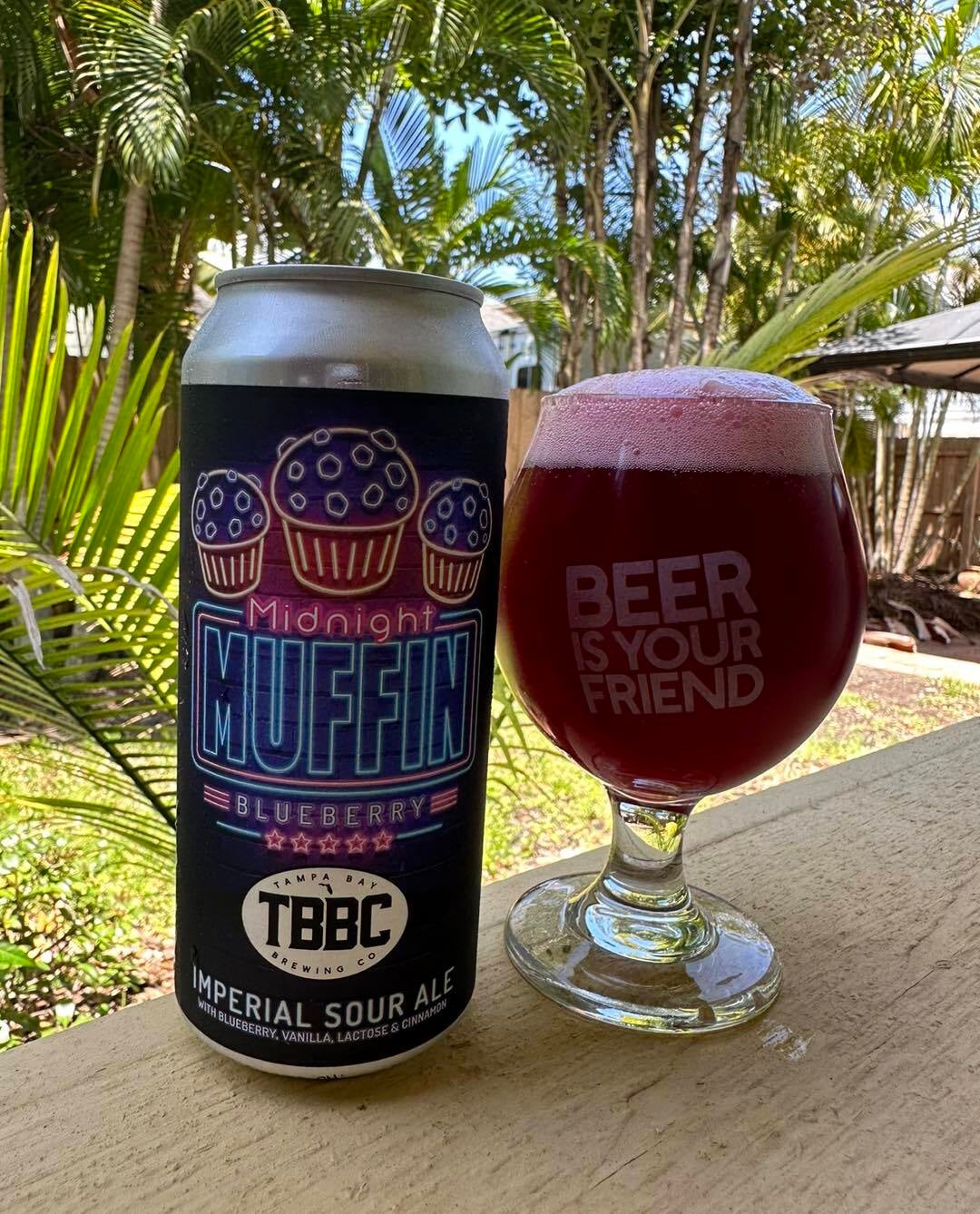 Why not grab an ice cold, craft beer while you're at it? Not a fan of the fruity cocktails? Try out a crafted beer, and discover your favorite! Bring your pup along for it too! Expect flavorful and hop-centric IPAs, APAs, expressive sours, and juicy, fruit-forward Florida-weisse.
More info: https://www.tbbc.beer/home
Stones Throw at Armature Works
304 W. 7th Ave., Tampa FL 33602
A waterfront bar and restaurant, Stones Throw is known for its views, fresh seafood, creative cocktails and laid-back vibes.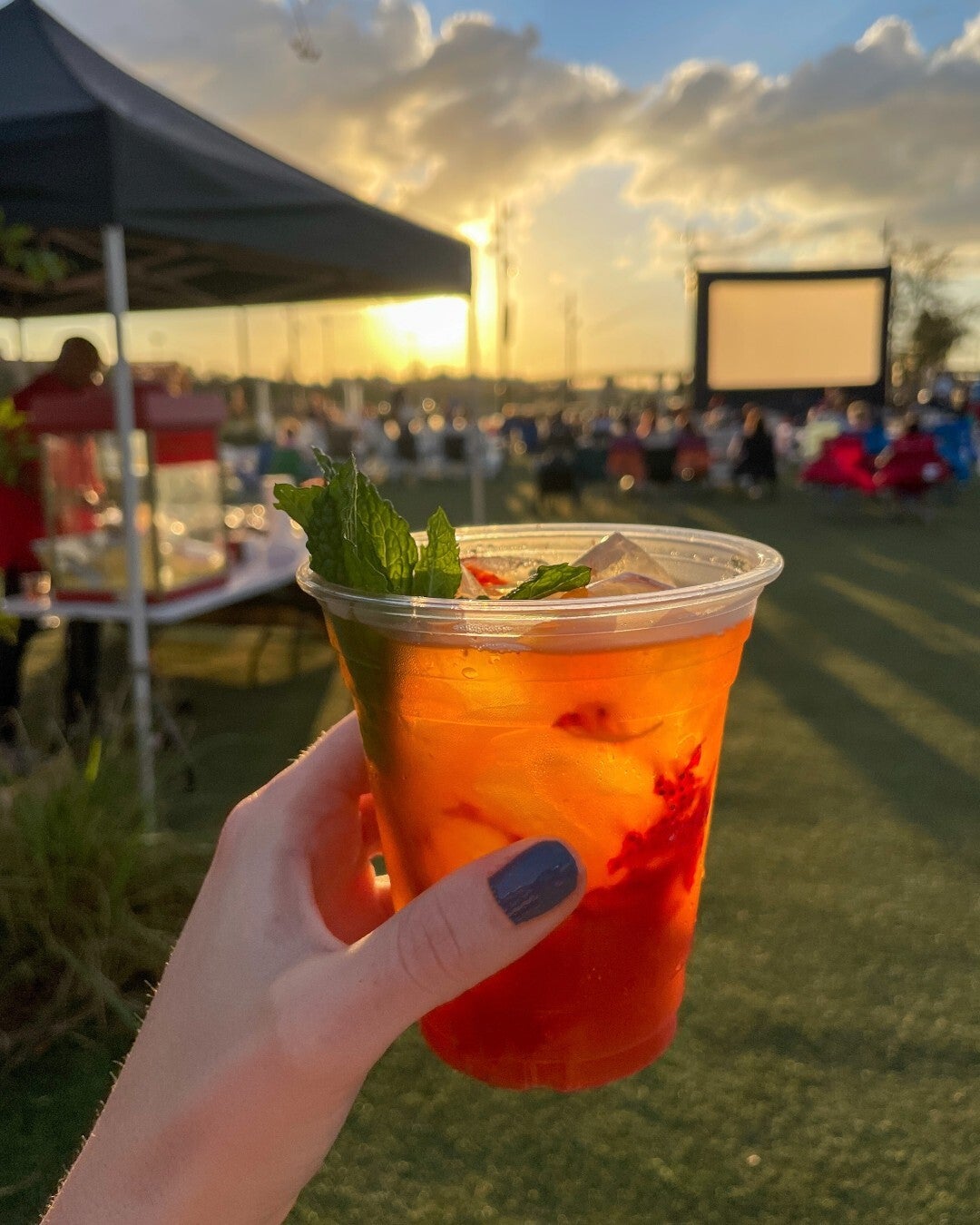 Possessing a nostalgic charm, Stones Throw is the perfect place to escape. Guests can expect refreshing twists on classic cocktails made with fresh juices and fun tasty mashups like tots and tentacles. The fresh catch of the day can be ordered as a sandwich or taco along with grilled or on the half shell oysters.
Enjoy some of Tampa's best views while dining right along the Tampa Riverwalk.
More info: https://www.stonesthrowtampa.com/
Crabby's Bar & Grill
333 S Gulfview Blvd, Clearwater Beach, Florida
Casual, beach-themed seafood, steak & sandwich spot with daily happy hour & monthly drink specials.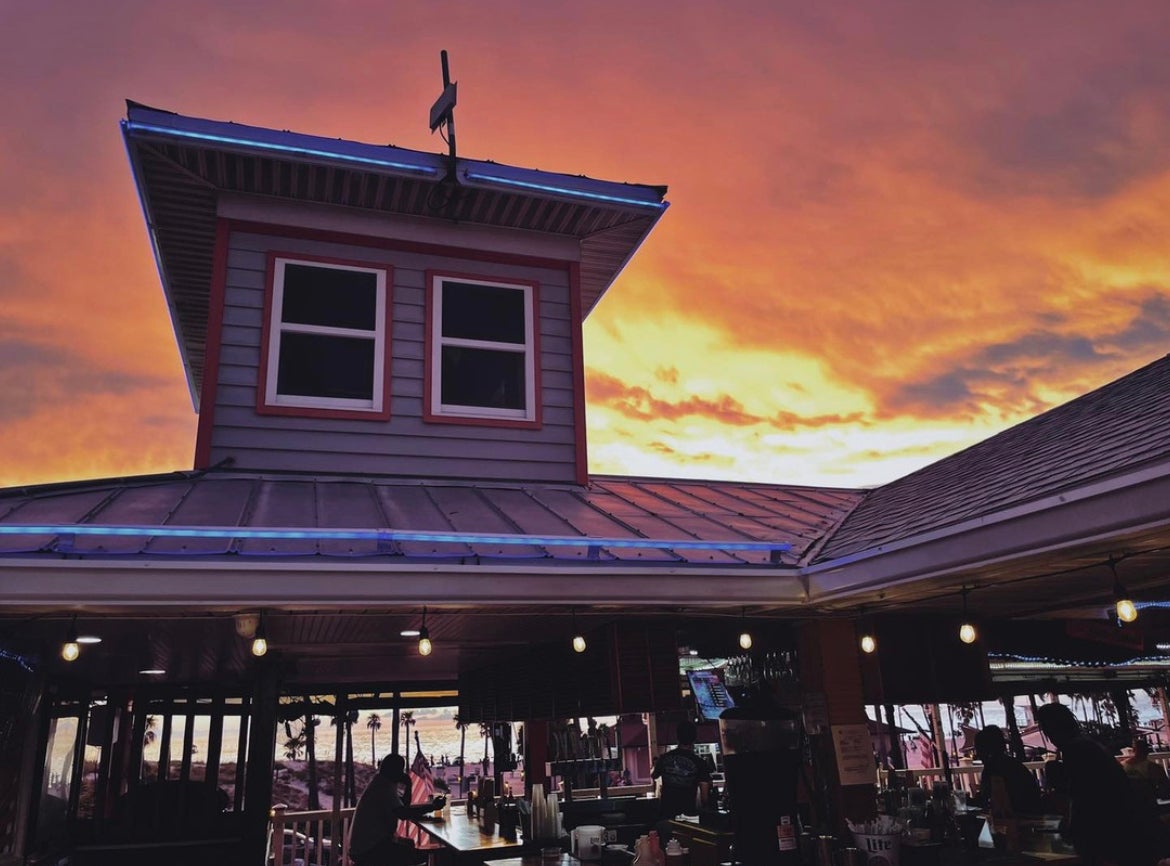 Located in the heart of Clearwater Beach's pristine Beach Walk, Crabby's Bar & Grill has become a family tradition for locals and visitors alike. With indoor and outdoor seating available, fresh local seafood, and stunning sunset views, Crabby's Bar & Grill has everything you need to enjoy your stay on beautiful Clearwater Beach.
Serving breakfast, lunch, dinner, and late night, plus live music daily, we're sure that Crabby's Bar & Grill will soon be your go to beach spot. It's a happening spot - get thrown into the mix!
More info: https://crabbysbarandgrill.com/
BarrieHaus Beer Co.
1403 E 5th Avenue, Tampa, Florida
A community-centered microbrewery with several craft brew options.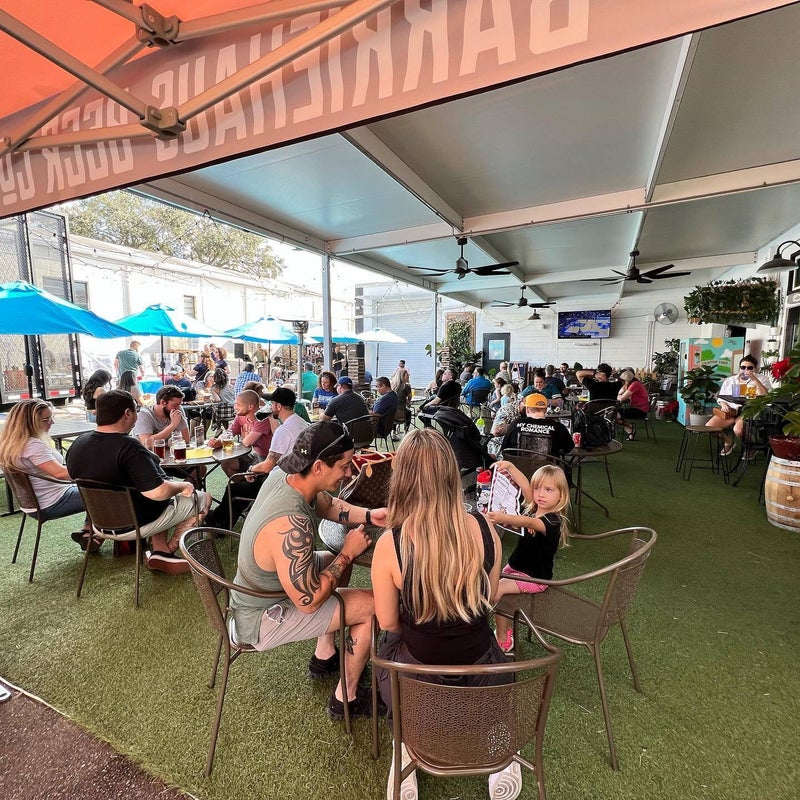 With 150-years of brewing history, BarrieHaus Beer Co. serves unique craft lagers and ales in a one-of-a-kind historic environment in Ybor City. Enjoy a warm rustic atmosphere with your dog and kick back while tasting the modern interpretation of rich brewing heritage. You can chat with the beertenders at the wrap-around copper bartop, hang in the large indoor taproom, snuggle up in the private event space or catch some rays in the spacious outdoor partially-covered Biergarten.
More info: https://barriehaus.com/
Conch Republic
16699 Gulf Blvd, North Redington Beach, FL
Chill performer with quirky decor & a Key West feel, Caribbean eats, a raw bar & tropical cocktails.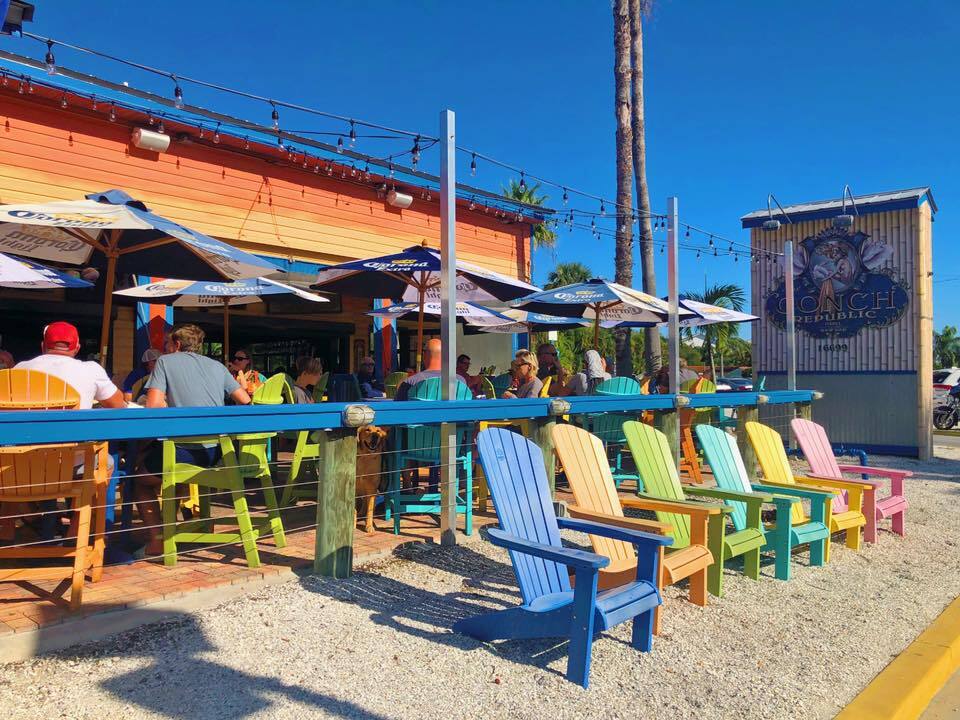 At the Conch Republic Grill, it may feel more like you are in Key West. Take in the casual and fun environment – with no compromise in quality or service! They also offer a sunset menu from 2 - 5PM. All that to say, you really can't go wrong with this amazing, dog-friendly spot!
More info: https://conchrepublicgrill.com/